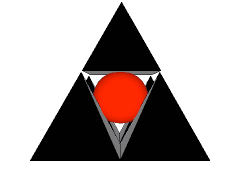 ---
Tweets by @OAMEcounts
---
---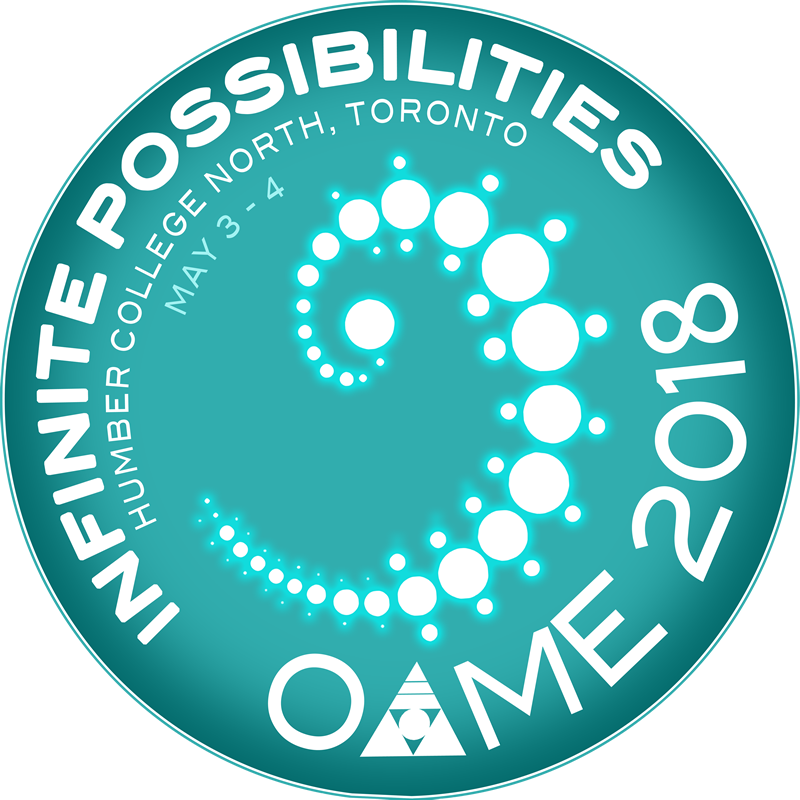 ---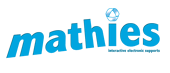 ---
Quick Links
---
Math Organizations
OAME Publications For Teachers
Search for Articles from The Abacus or The Gazette
NOTE: The Gazette Archive has now been updated and now holds all issues of the Ontario Mathematics Gazette from its inception in 1962.
The Abacus Archive now includes all copies of the Abacus that were published alongside the Gazette. The Tables of Contents for the Gazette are complete. The Tables of Contents for the Abacus back-issues are still being updated.
Electronic versions of the Gazette and Abacus are available to all current OAME Members by logging into the Members Only section, and clicking on the Gazette Archive.
Current Issue: Volume 56 # 1 - September 2017
Gazette Table of Contents


Up Front

Editor's Report / Timothy Sibbald
Letter to the Editor| OAME Elections / Ralph Connelly
Incoming President's Message / Jill Lazarus
Past President's Retrospective /Judy Mendaglio
Executive Directors' Report / Lynda and FredFerneyhough

Regular Features

OAME/NCTM Report - The 2017 NCTM Annual Meeting and Exposition / Jill Lazarus
What's the Problem? Playing with Parting Pirates / Shawn Godin
Provincial Digital Learning Resources - What's New? Fraction Strips Tool / Agnes Grafton /Ross Isenegger / Markus Wolski / Greg Clarke
Hey, It's Elementary| Why We Need Specialized Preparation for Teaching Kindergarten / Lynda Colgan
Ask Assessment Abby| Diagnostic Assessment
Technology Corner| Desmos Geometry / Mary Bourassa
In the Middle| Area in a Different Way / Carly Ziniuk

Articles

Frobenius Numbers in Grade 3| Learning from Watching Children at Work / Matthew Oldridge / Melissa Pennarun

Special Features

Marilyn Hurrel Tribute
Report from the 2017 CMESG Conference / Judy Mendaglio / Jill Lazarus
Ontario Mathematics Olympiad - 2017 / Bart Vanslack / Earl Totten
Update on the Math Knowledge Network / Judy Mendaglio /Jill Lazarus
OAME 2018 | Infinite Possibilities / Wayne Erdman
Teaching Grade 9 Applied Mathematics| A Collaborative Inquiry/ Chris Suurtamm /Jill Lazarus / Kelly Mckie
Nothing Like a Good Constitution / Bill Otto
Abacus Table of Contents


Abacus Activities

RESEARCH SUMMARY | About Division of Whole Numbers
LINKS TO MANIPULATIVES | Base Ten Blocks and Square Tiles
LET'S DO MATH | Bansho Plan Flags for Schools / basketball
LINKS TO LITERATURE | One Hundred Angry Ants by Elinor J. Princzes
LET'S DO MATH | Red Delicious Apples from Farm to Home
LET'S DO MATH | Visiting the Parks
NEXT STEPS FOR YOUR PROFESSIONAL LEARNING
NOTE: For access to the recent editions of the Gazette and Abacus, login to the Members Only section - free for all OAME members. Not a member yet? Click the Join OAME button above!
cheap nike roshe http://www.globewomen.org/cianav/ http://www.aviaromande.ch/old/img/ nike roshe run femme pas cher http://www.psmhire.co.uk/assets/domac/