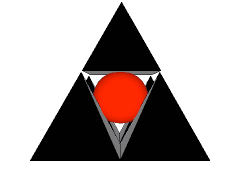 ---
Tweets by @OAMEcounts
---
---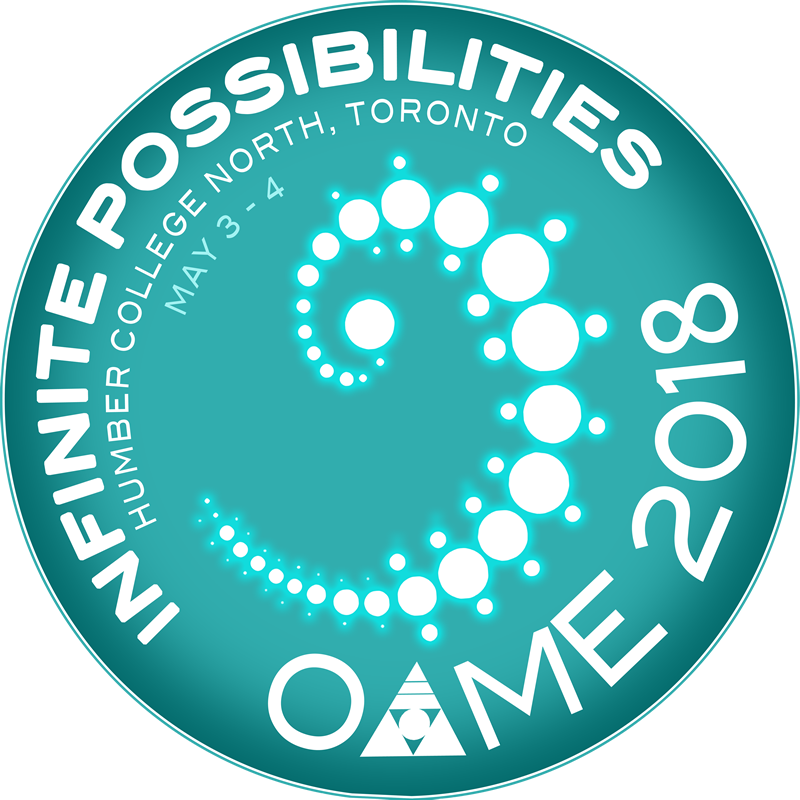 ---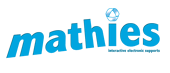 ---
Quick Links
---
Math Organizations
OAME Publications For Teachers
Search for Articles from The Abacus or The Gazette
NOTE: The Gazette Archive has now been updated and now holds all issues of the Ontario Mathematics Gazette from its inception in 1962.
The Abacus Archive now includes all copies of the Abacus that were published alongside the Gazette. The Tables of Contents for the Gazette are complete. The Tables of Contents for the Abacus back-issues are still being updated.
Electronic versions of the Gazette and Abacus are available to all current OAME Members by logging into the Members Only section, and clicking on the Gazette Archive.
Current Issue: Volume 56 # 2 - December 2017
Gazette Table of Contents


Up Front

Editor's Report / Timothy Sibbald
President's Message /Jill Lazarus
Executive Directors' Report /Lynda and Fred Ferneyhough

Regular Features

Mb4T (Mathematics by and for Teachers) - A Cornucopia of Important Concepts across the Grades /Tim Sibbald
In the Middle - A Math Trail That Lasts All Year Long! /Carly Ziniuk
Ask Assessment Abby - Reasoning Strategies
OAME/NCTM Report /Jacqueline Hill
Provincial Digital Learning Resources - What's New? Exploration of Fraction Operations /Agnes Grafton /Ross Isenegger /Markus Wolski /Greg Clarke
What's the Problem? Parabolic Products /Shawn Godin
Hey, It's Elementary - The Best of Times or the Worst? /Lynda Colgan
Technology Corner - Graphing Stories and a Water Line /Mary Bourassa

Articles

Professional Learning - Moving from Bricks to Bricolage /Alayne Armstrong
A Method for Creating Sums of Rational Expressions with Quadratic Denominators /Jeff Gardner
Abacus Table of Contents

Abacus Activities

Abacus Editor Greetings - MARY LOU KESTELL & KATHY KUBOTA-ZARIVNIJ
RESEARCH SUMMARY - Whole Number and Decimal Quotients and Rates
LINKS TO MANIPULATIVES|Square Tiles and Bar Model
LINKS TO LITERATURE - Bean Thirteen by Matthew McElligott
LET'S DO MATH - Bansho Plan - Best Buy Bagels
LET'S DO MATH - Bansho Plan - Best Buy Bagels
LET'S DO MATH - Bagel Orders
LET'S DO MATH - Bagel Time
NEXT STEPS FOR YOUR PROFESSIONAL LEARNING - Application to Your Classroom
NOTE: For access to the recent editions of the Gazette and Abacus, login to the Members Only section - free for all OAME members. Not a member yet? Click the Join OAME button above!
cheap nike roshe cheap nike nba jerseys for sale cheap wholesale jersey for sale cheap wholesale jersey for sale http://www.psmhire.co.uk/assets/domac/