OAME Publications For Teachers
Search for Articles from The Abacus or The Gazette
NOTE: The Gazette Archive has now been updated and now holds all issues of the Ontario Mathematics Gazette from its inception in 1962.
The Abacus Archive now includes all copies of the Abacus that were published alongside the Gazette. The Tables of Contents for the Gazette are complete. The Tables of Contents for the Abacus back-issues are still being updated.
Electronic versions of the Gazette and Abacus are available to all current OAME Members by logging into the Members Only section, and clicking on the Gazette Archive.
Current Issue: Volume 60 # 1 - September 2021
Gazette Table of Contents


Up Front

Editor's Report by Timothy Sibbald
President's Message/Message de la présidente by Judy Mendaglio

Regular Features

Blast from the Past! The New Math by Jeff Irvine
OAME/NCTM Report: Students Giving Students Advice on Destreaming by Jacqueline Hill
What's the Problem? Chasing Angles by Shawn Godin
OMCA News – September 2021 by Heather Theijsmeijer
Linking Literacy and Math: Classroom Discourse (Part 2) by David Costello
Mathematical Snapshots: A Math Walk at Richmond Green Secondary School by Ron Lancaster
In the Middle: Timeline, the Card Game by Carly Ziniuk
Mb4T (Mathematics by and for Teachers): Not All Inequalities Are Created Equal by Jennifer Holm
Some Thoughts about Perimeter: Rigidity of Sides by Jérôme Proulx
Elementary Math Matters: Lessons from Butterflies by Lynda Colgan
Coding in the Classroom by Iain Brodie and Hatice Beyza Sezer

Articles

Infographics: A Remixing Approach by Ami Mamalo and Nkechi Ibeh
Linking Mathematics Concepts to Economics by Dr. Jeff Irvine
Creating the Collaborative Mathematics Classroom of the Future by Nicolaas Lau

Special Features

Letter to the Editor
What OAME Has Meant to Me by MaryLou Kestell
Abacus Table of Contents


Abacus Activities

Making the Teaching of Addition Visual: A short classroom episode that looks at how students shared ideas about 18 + 12 and what the teacher did in response (by Matthew Cheung and Heather Bourrie)
Doing the Math (Lesson Plan for 17 – 9): Everything a teacher needs to discuss 17 – 9 in their classroom
Mental Math Meets Standard Algorithms: When students use standard algorithms
Moving Forward: Readings for continuing professional learning
---
Gazette and Abacus archives
From here, you can view the table of contents of the Gazette and Abacus editions. You can also download PDF copies of the publications.
To access the issues, use the left and right arrows in the box below to horizontally scroll through the issues.
Alternatively, you can click on a "bubble" in the bottom middle of the carousel to jump to a section of the archives.
To view an issue's table of contents, click on the thumbnail of an issue.
In the dialog box, you will have the choice of downloading a PDF copy of the publication.
Tweets by @OAMEcounts
---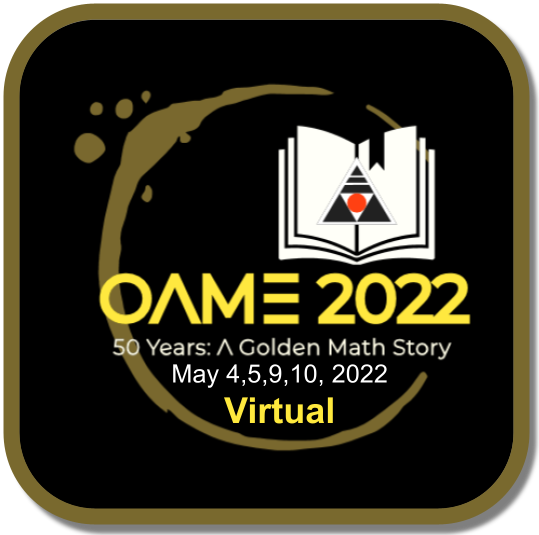 ---

---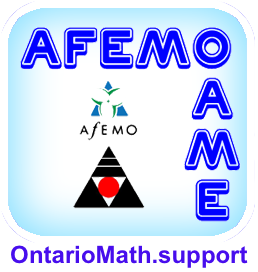 ---
Tweets by @OAMEcounts
---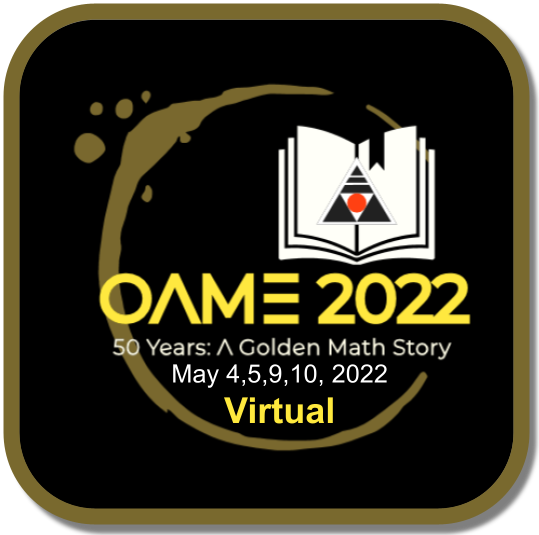 ---

---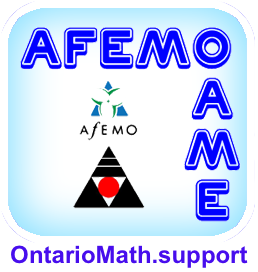 ---